Her Universe Fashion Show at comic-con featured stunning geek couture and a surprise visit from Doctor Who's Jodie Whittaker
By Lisa Granshaw
The Her Universe Fashion Show brought geek couture to San Diego Comic-Con once again Thursday night. Twenty-four designers competed to win the chance to design a collection with Her Universe founder Ashley Eckstein for Hot Topic and for another year the designers outdid themselves expressing their fandoms in beautiful, creative designs.
Eckstein kicked off the show in another outfit designed by first year fashion show winner Andrew Maclaine. This year's look was inspired by The Nightmare Before Christmas in honor of the film's 25th anniversary and was made of 500 Jack Skellington Funko POP heads. The use of Funko POPs in a couture gown was far from the only surprise to appear at the show. Doctor Who's Thirteenth Doctor, Jodie Whittaker, showed up to walk the runway and briefly speak with Eckstein too.
The stars of the show as always though were the couture looks created by the 24 designers. This year's designs were especially creative not just in their construction, but in their themes. Among the more popular properties that usually inspire designs like Star Wars, Harry Potter, and Marvel were some unique and new inspiration sources such as The Gilmore Girls, Godzilla, and The Shape of Water. Last year was the first year there were three winners for the fashion show due to a tie in the judges' winner selection. This year there were also three winners thanks to Singer the sewing machine company who chose a Singer winner for excellent sewing and construction in addition to the usual judges' winner and audience winner choices.
The judges' winner was Cynthia Kirkland for her The Shape of Water look, the audience winner was Kristi Siedow-Thompson for her Aliens look, and the Singer winner was Jane Burson for her Howl's Moving Castle design. The three winners will design a collection set for release spring 2019 inspired by the upcoming Avengers movie.
Take a closer look at the designs that walked the runway below and let us know which design you loved most in the comments!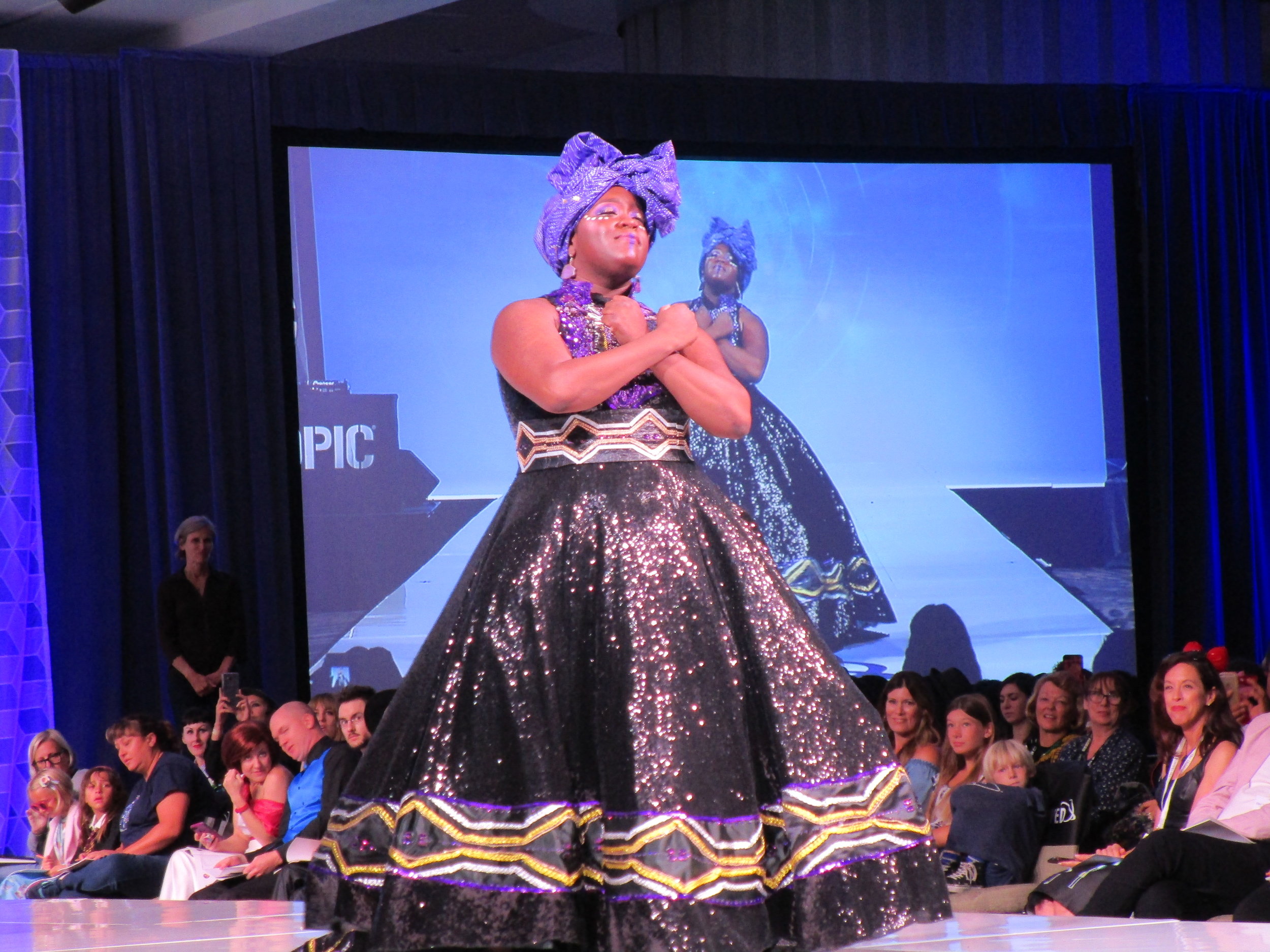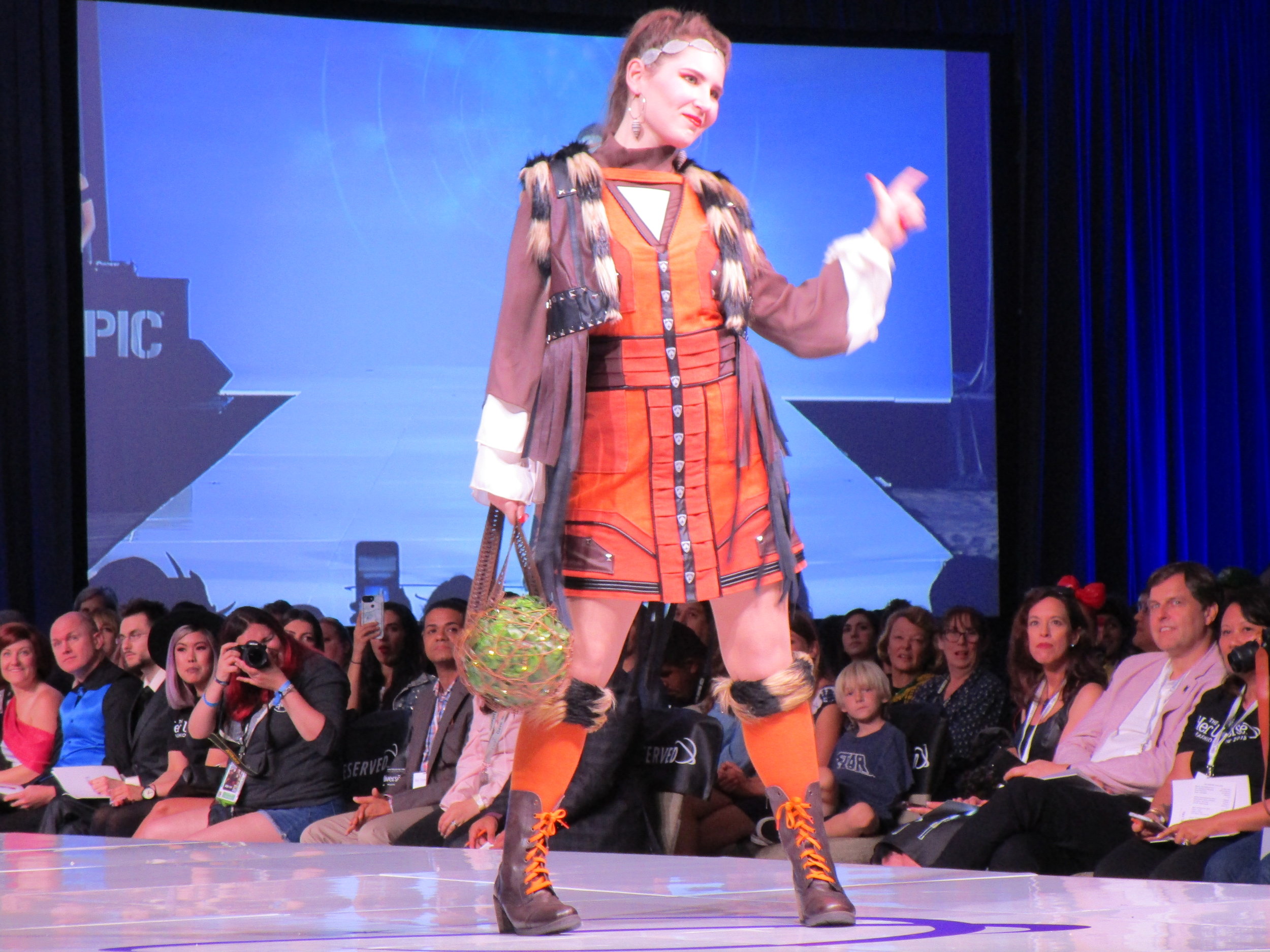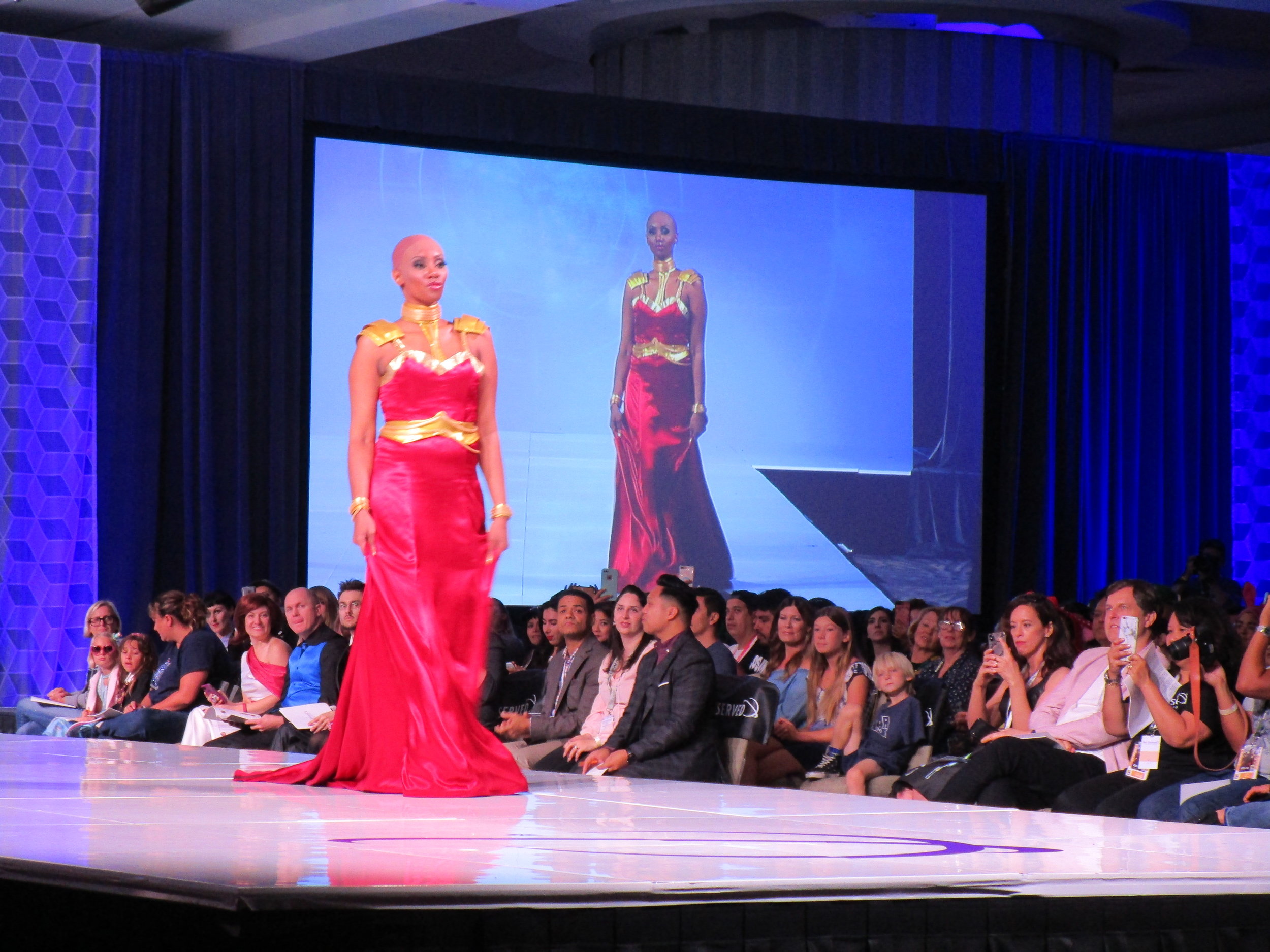 Don't forget to sign up for GeekFold so you can receive the week's essential geek fashion news every Friday!