Review: The Disney Villains Alice in Wonderland Painting the Roses Red ring from RockLove Jewelry
Sometimes you might want to channel a classic Disney princess in your style, but other times there's nothing better than fashionably embracing your inner villain instead. Thanks to the new collaboration between RockLove Jewelry and Disney you can do just that in a number of subtle or bold ways with three licensed Disney Villainess collections. Inspired by Snow White's Evil Queen, Alice in Wonderland's Queen of Hearts, and The Little Mermaid's Ursula, each line features rings, necklaces, and earrings that do a beautiful job of capturing the essences of these unforgettable characters. I was able to take a closer look at the Alice in Wonderland Painting the Roses Red ring thanks to RockLove (disclosure: the ring was provided by RockLove Jewelry) and it's a great example of the quality and care that was put into every piece.
Along with this ring, the Queen of Hearts line has other roses painted red pieces and stars the Cheshire Cat along with a heart and spade. Tentacles and shells feature in the Ursula line and dagger hearts and apples both poisonous and fair are prominent in the Evil Queen collection. Each piece comes in a special boutique box with detailing inspired by the matching film. Alice, keys, roses, and more shone in gold on the box I received, which set the stage for revealing the item inside.
At first when I opened the box, the ring looked a bit intimidating. The rose bush on top makes this a definite statement piece. The intricate design has stems for the band from which the bush grows. The roses are stunning with one revealing they aren't what they seem as white peeks through on the flower.
I'm usually hesitant about wearing larger, statement pieces however as I've tried them more often I've found ways to wear them that work well. You would think I'd learn by now to not be so uncertain, but I still find myself wondering if I can pull off wearing these larger items. This piece was slightly heavier than the smaller rings I usually wear, however the inside of the bush is hollow so it's not as heavy as a solid top would be.
After wearing it for two days, I became used to the feel. A week later, I barely noticed a difference from my other rings. At first the ring did seem out of place on my hand with its rose bush standing taller than what I normally have on my finger, but as time passed I grew used to that too. The only time it felt slightly uncomfortable on my right hand was when I tried wearing it for work all day. It took a while to get used to it with all the typing I do.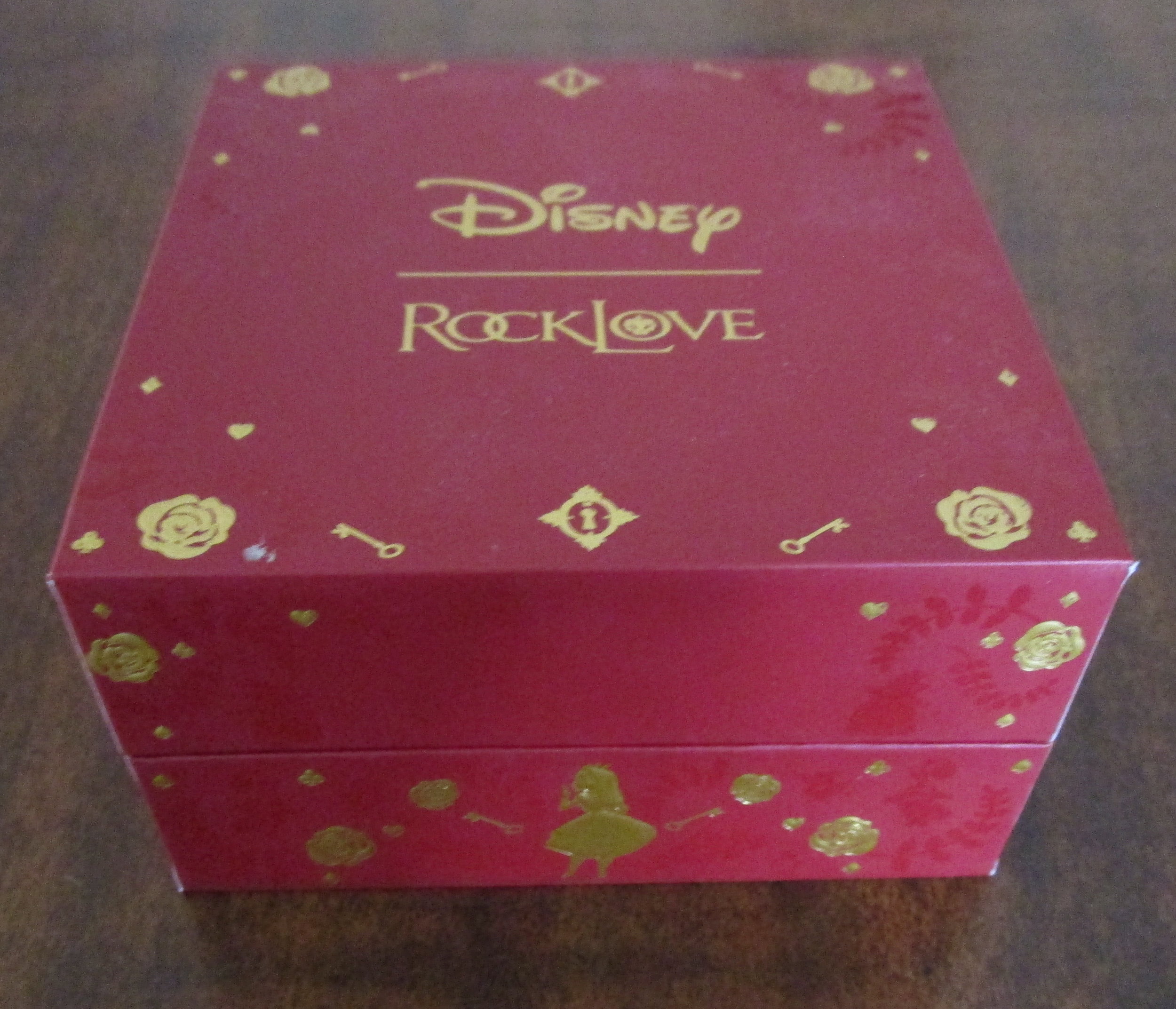 I'm right handed, but decided to try it on my left hand as well to see if it made a difference. It also took a few days to get comfortable with it there and in the end I preferred it on my dominant hand. I don't think this is a piece I'd wear daily necessarily, but instead for when I might want a casual cosplay or Disneybound look, or just know I'll need to channel my inner Queen of Hearts to get through a particular day. I think this will be one of my go to special statement pieces to wear for events or going out. It's a piece that everyone will wear differently depending on what works for them like most jewelry.
What RockLove meant to convey with this line is clear when looking at the pieces as much as the photoshoot for all three collections.
"In shooting this collection, it was important that Snow White's Evil Queen, The Little Mermaid's Ursula, and Alice in Wonderland's Queen of Hearts were more than just models. Each is a powerful advocate for female intellect, entrepreneurship, representation and body positivity!" a statement about the line said. "Similarly, the Villainess jewelry emphasizes diversity, confidence, and edgy fashion - it celebrates the kind of woman who knows what she wants and doesn't apologize. As the Queen of Heart's says 'All ways here are my ways.'"
As an entrepreneur geek, I can certainly say this ring made me feel more powerful and that alone might just be a reason to wear it whenever I can!
You can find all the Disney Villainess lines on RockLove Jewelry's website.
Don't forget to sign up for GeekFold so you can receive the week's essential geek fashion news every Friday!